| | |
| --- | --- |
| | |
Updated MetaTrader 4 iPhone Features Chat with MQL5.com Users, Classification of Messages and Other Innovations
A few days ago, MetaTrader 5 iPhone users received an opportunity to arrange a chat conversation with any MQL5.community member. This feature has become a great alternative to paid SMS messages. Now, the same functionality is available for MetaTrader 4 iPhone mobile terminal users.
Implementation of MetaQuotes ID (a unique and randomly generated identifier) ensures that this type of messaging is secure and prevents spam. Each user receives MetaQuotes ID when installing the mobile version of the terminal. It may look like this: 8B4E6A3D, or like this: F7ACA7F2. You can find your ID in Settings->Messages section.
The advantages of the chat in MetaTrader 4 mobile version include instant delivery and free messages. The most important thing is that you are not tied to your phone number, as you can always use your MetaQuotes ID on any device.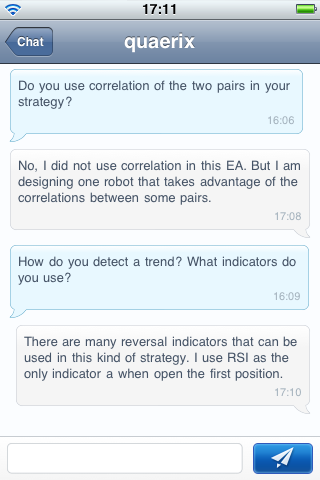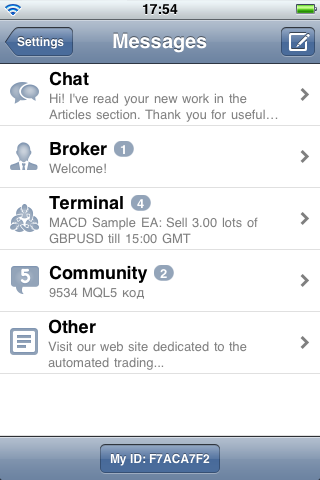 Specify the desired user's login in a message recipient's section to send a message directly to this user's MQL5.com profile or a mobile device. To do this, both you and your recipient should have MetaQuotes IDs specified in MQL5.com profiles. Thus, you can communicate with any MQL5.community member at any time and at any place via mql5.com web site or a mobile device.

Speed, convenience and security - these are the main advantages of MetaTrader 4 iPhone and MetaTrader 5 iPhone internal chat. Download the latest version of MetaTrader 4 for iOS via AppStore and try it.

Another new feature of MetaTrader 4 iPhone is classification of messages. Now, all messages received from the system are divided into five types according to their senders:
Chat – conversation with MQL5.com users

Broker – broker's messages

Terminal – alerts and notifications from launched Expert Advisors
Community – various messages from MQL5.com, including depositing funds on the account or execution of an ordered work
Other – anything that is not related to the previous 4 types.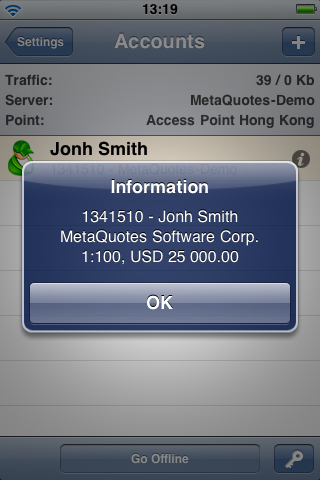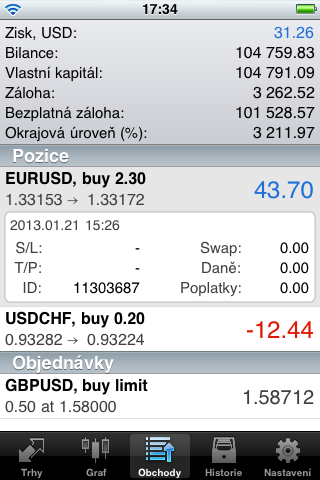 Besides, MetaTrader 4 iPhone now has the improved server list download and the ability to change an account password. Localization is also going at full speed: the application now features Polish and Czech languages.
The new socialization features will soon be introduced in Android applications – MetaTrader 4 Android and MetaTrader 5 Android. Stay tuned for update releases!