| | |
| --- | --- |
| | |
TeamWox Groupware: Business Automation System
TeamWox Groupware is designed to automate business processes in companies. Within a single information environment of TeamWox, you can optimize your company, make business processes more transparent, and speed up a management decision-making process.
With TeamWox Groupware, you will no longer deal with bureaucracy, inefficient collaboration or low productivity. Instead, TeamWox equips you with systematized information, quality control, efficient task fulfillment, fast and easy access to information from any location in the world. TeamWox gives you greater flexibility and control.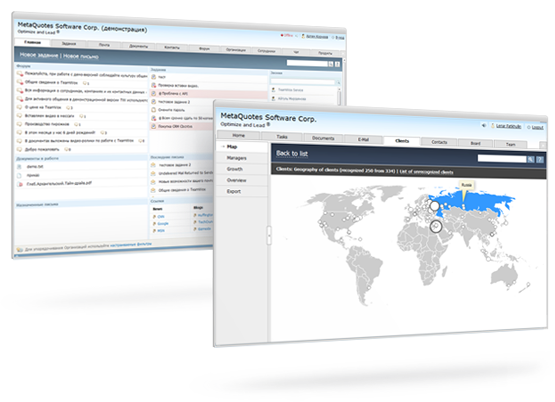 See more screenshots of the TeamWox system
TeamWox Effect
Advantages of TeamWox
TeamWox offers far more than just speed and simplicity. Efficient work with documents, transparent business processes, value for money, reduced expenses and increased productivity are all integral parts of TeamWox.
Learn more...
The larger the company is, the longer it takes to solve problems or make decisions. Very often functions and duties are duplicated, and efficiency of your departments or separate specialists decreases. Another important problem is the necessity to control fulfillment of assignments. TeamWox Groupware is the simple and convenient tool for easy management and control over your staff efficiency.
With convenient Documents, Tasks, Organizations and Contacts in TeamWox Groupware your employees will show positive results in terms of efforts, ability and attitude. These modules will show you the path to a principally new level of information handling - it will be quick, reliable, efficient and safe. With TeamWox problems are solved easily and quickly: put a task, assign responsible employees and watch it solved. Servicing of clients will also become easier, because with Organizations and Contacts in TeamWox the whole information on your clients is well systematized.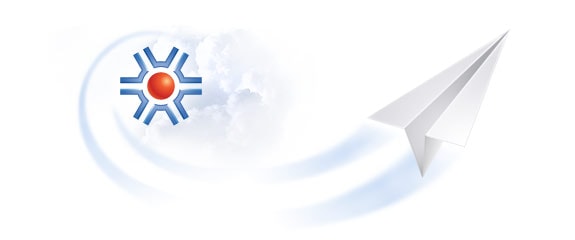 TeamWox is a brilliant solution for any company - it will help to increase efficiency and reduce expenses. Now it's easy: the system automates business processes, saves you much time, and therefore saves you money. TeamWox will help your company to overcome many problems and will provide the best solution of key questions.
For more details about the TeamWox Groupware please visit the official website of the product.