| | |
| --- | --- |
| | |
Client Support
Tour this section to learn more about MetaQuotes Software Corp. products and find answers to your questions.
MetaTrader 4 Trading Platform

Information about the MetaTrader 4 client terminal, including purchase and use of mobile terminals , can be found on the MQL4.community forum.
MetaTrader 5 Trading Platform
Please visit the official product website to find the complete information about the MetaTrader 5 Client Terminal. The site contains description of the terminal feature, as well as the complete documentation on the client terminal and MetaEditor. On this site, you can also download the mobile version of the MetaTrader 5 for iPhone or Android.

If you want to purchase the MetaTrader 5 trading platform, please call us, send an email request or contact via chat. For more details, see the Contacts page.
MQL4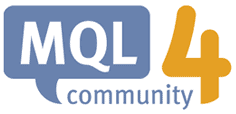 MQL4.community is the forum for traders interested in MetaQuotes Language 4 and automated trading systems. This is where you will find everything related to the development and use of automated trading programs, custom indicators and scripts. Besides the community members, our specialists also visit this forum daily to answer your questions.
You can find the full description of the language and its features, as well as examples of various functions. If you register on the website, you can publish your own developments and write articles (and by the way, we pay for articles!).
MQL5
MQL5.community is similar to MQL4.community, being a valuable knowledge base for the traders who are interested in MetaQuotes Language 5. Nevertheless, there are a number of differences. First of all, we've opened a special "Jobs" service for MQL5.com - a secure and convenient place for ordering MQL5-programs from professional developers. Secondly, the updated Forum contains different sections and categories, which makes it easier to find the required information. Soon a few more services will be launched to make this resource even more convenient and useful for traders.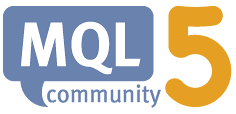 The website contains the full description of the MQL5 language and a code base of free Expert Advisors.
Automated Trading Championship

More in-depth information regarding Expert Advisors is available on the the Automated Trading Championship website. It provides an overview of the compiled results of the automated trading of more than 1,500 Expert Advisors. Among the website publications you will find numerous articles, interviews with developers and analytical reports that highlight the diversity of Expert Advisor operational aspects. This website will be useful both to beginners and professional Expert Advisor writers.
For Brokers
For information on purchasing the MetaTrader 4 platform, please contact any of our company offices by phone, email or via chat. You can find contact details for all our offices on our contact page.For technical questions concerning platform installation and operation, as well as the questions about contract payments, please contact our Cyprus office.
You can also find answers to your questions on the technical support website for brokers. It features regular articles about the MetaTrader 4 platform and product news. Visit the MetaTrader 4 forum or contact us via the Online assistant (chat).
TeamWox Groupware
For detailed information about the TeamWox groupware system, please refer to the official TeamWox website. It contains detailed information on the system structure, features and advantages.

If you cannot find information you need on the website, you can ask your question on the TeamWox Groupware forum or through the Online Assistant (chat). Our specialists are available to discuss any aspect of the TeamWox Groupware system or answer any additional questions that you may have in more detail.
The official TeamWox website contains useful information for software developers. On this website you can download SDK to create additional system modules and earn money.
There is another way to make money with TeamWox Groupware. Become a partner of our company and distribute TeamWox Groupware amongst your clients. The partner's fee is 20% of the contract.
If you have any questions regarding our company or products, please contact our offices.