| | |
| --- | --- |
| | |
Automated Trading with MetaTrader 4
Automated trading is a relatively new but very promising technology. Its main idea lies in transmitting account management to a computer program. In MetaTrader 4 market analysis is also entrusted to these programs (Expert Advisors). In other words, MetaTrader 4 completely releases traders from the routine market watching and the execution of trade operations.
To see how it works, visit the website of the annual Automated Trading Championships.
The MetaTrader 4 client terminal is supplied with the MetaQuotes Language 4 Integrated Development Environment (MQL4 IDE). This environment consists of the following parts:
MetaTrader 4 terminal - the module where automated trading programs are managed and executed.
MetaQuotes Language 4 (MQL4) - the programming language for implementing trading strategies.
MetaEditor - editor and compiler of Expert Advisors.
Strategy Tester - the module to test and optimize Expert Advisors.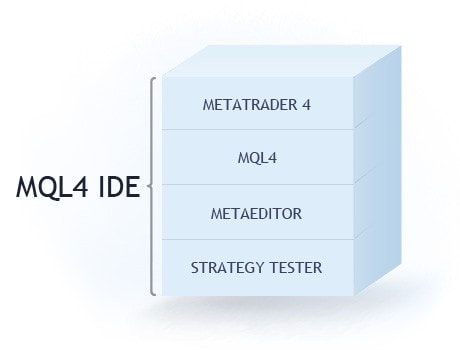 With these tools, you can create your own Expert Advisors or use the developments of other programmers. All Expert Advisors are written in the MQL4 in MetaEditor. Once an Expert Advisor is compiled, it shows up in the client terminal where it can be tested in the Strategy Tester or get running right away.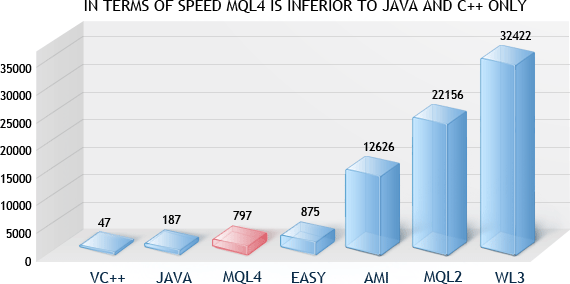 (the lower the index, the better)
MQL4 is a C-like language, which is one of the fastest and most functionally valuable languages in the world. Its flexibility makes it possible to thoroughly verify all parameters of Expert Advisors. This enables developers to automate almost any trading strategy. As far as its speed characteristics are concerned, MQL4 outperforms all specialized languages for trading strategies and comes second only to such high-level languages as Java and C++. This combination of wide functionality and high performance has made MQL4 the first choice of a majority of traders.
The development environment is, first and foremost, designed to create Expert Advisors. These programs allow full automation of the analytical and trading processes.
To demonstrate all possibilities of MQL4, our company hosts the annual Automated Trading Championship. During this competition, participants' Expert Advisors trade without any human interference for three months. Visit the Championship website and learn what amazing results can be achieved with the help of an Expert Advisor.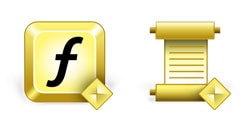 Besides Expert Advisors, you can use MQL4 to create custom indicators and scripts. Custom indicators are full analogues to built-in technical indicators. They are indispensable for analyzing price dynamics of financial instruments and showing trade alerts. And if available technical indicators aren't enough, you can create your own or use those developed by other traders.
Scripts are mini programs that automate small frequently repeated actions. Unlike Expert Advisors, scripts are performed only once, not with every tick. For example, a typical script could be a small program closing all open positions for all instruments with a single key.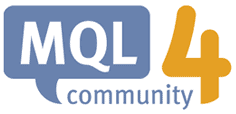 Automated trading with MetaTrader 4 offers even more than this. A whole infrastructure has evolved around the MQL4 development environment. The official website MQL4.community contains the code base for free-of-charge MQL4 programs that can be used by anyone. New Expert Advisors of higher quality appear every day, and people sell and exchange them. If you wish to start developing your own programs, you will find a full description of the language and hundreds of articles on various aspects of MQL4 programming. Besides this, you can always count on help of the community members.

Every year hundreds of developers submit their Expert Advisors to take part in the Automated Trading Championship to showcase their results. To sum up, choose MetaTrader 4 and you won't have any difficulties using ready-made programs or developing your own with the help of the available knowledge base.