Download MetaTrader 5 for Windows
The free plugin for integrating Finteza web analytics with Drupal websites
After releasing the plugin for WordPress websites, we have developed the integration of Finteza with Drupal. This particular platform is one of the three most popular CMS. Next up is the Joomla plugin which we will be adding in less than a month.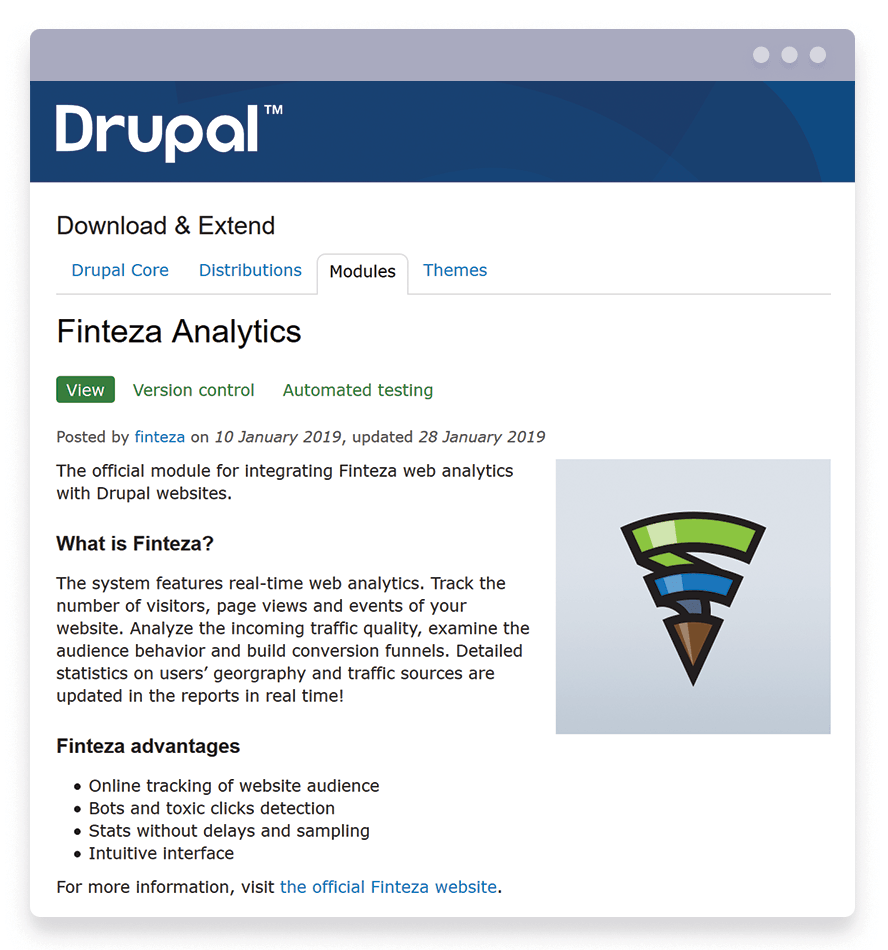 Updated funnels in Finteza for increased efficiency in conversion analysis
One of the main new features is the availability of detailed metrics, which enable the evaluation of views, visits and triggered events at each funnel stage. Furthermore, created funnels can now be saved for additional analysis. There is no need to re-configure each step anew — simply navigate to "My funnels" and restore the entire client conversion process in just one click. The is a time-saving option for the daily analysis of advertising and marketing campaign efficiency.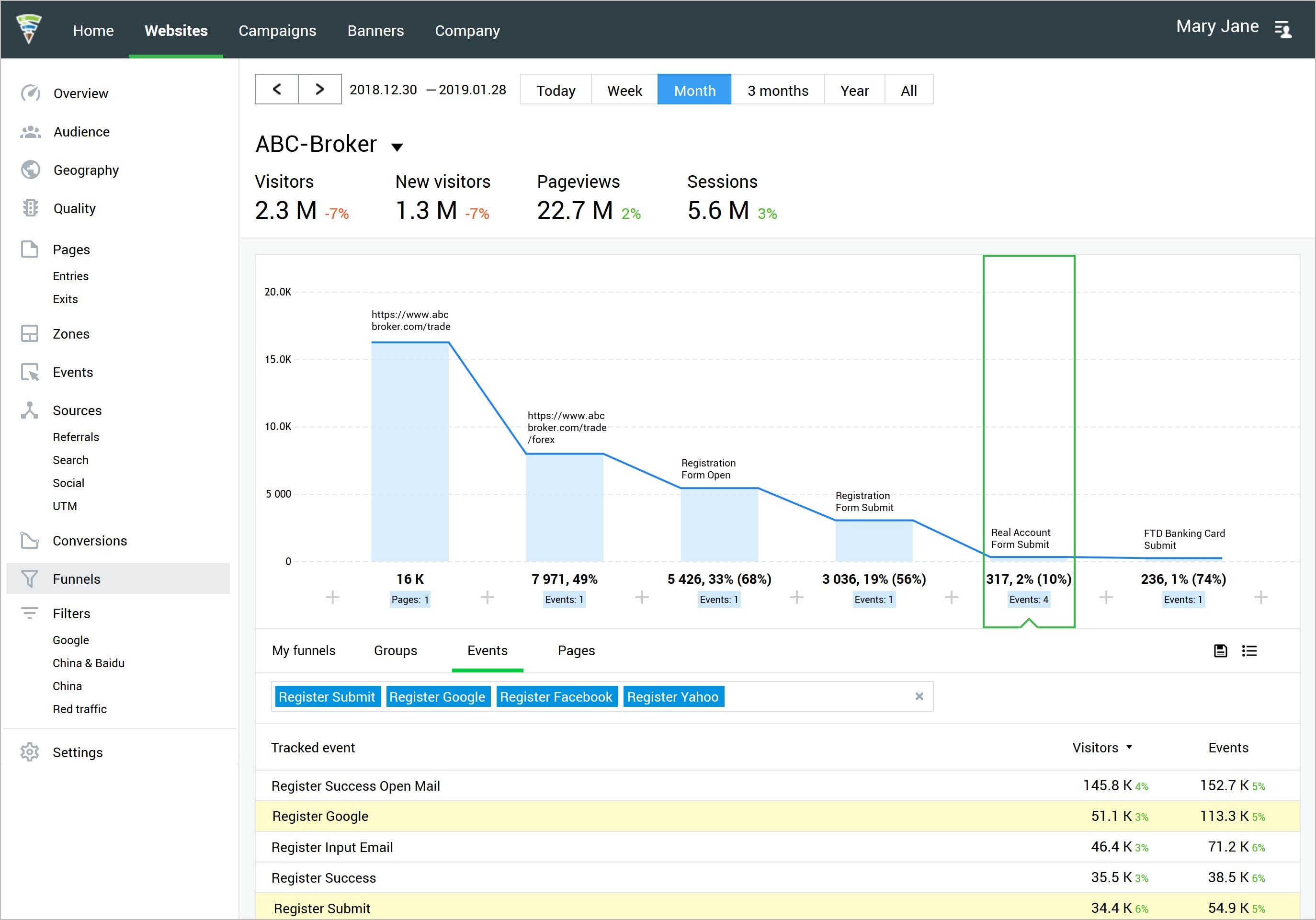 Spain is now featured in Tradays economic calendar
27 Spanish economy indicators are now included in our application for the fundamental market analysis. Tradays data is collected in real time from public sources, such as the Treasury of Spain, the Bank of Spain and the National Institute of Statistics.