Why work with us
🤝 Full relocation assistance

We assist you in receiving a work permit, bank agreement, insurance and all other required and relevant documents.

🏠 Accommodation expenses coverage

We pay for your first month accommodation; use this time to find a suitable long-term apartment or house.

💊 Family health insurance

We provide full medical insurance to you and to all your family members.

👋 International team

Gain valuable experience working in a multinational team.

🥐 Free meals at work

Breakfast and lunch buffets are provided free of charge on working days.

🏆 Global challenges

Millions of people around the world use our products and your work directly affects their experience.
What we offer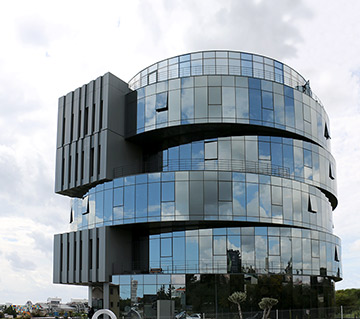 Our office building is located near the highway and can be easily reached from anywhere in the city and suburbs. We provide comfortable workspace with powerful, modern solutions. Extra non-standard solutions required for work can be provided upon request. Free spacious parking is available.
We support our employees in growing their knowledge base and in improving their skills through a variety of training opportunities.

As a great team, we love to have fun together. Sometimes we gather on weekends to play Counter-Strike or poker.
Limassol is a vibrant coastal city with exceptional facilities, malls, cinemas, concert venues, cafes, restaurants, beaches, and international schools. It offers a safe, relaxing, and multicultural environment which is especially perfect for families with children.
You can compare the cost of living in your city and in Limassol by using the Numbeo service.
Relocation process
Before relocation, prepare the required documents according to a list we send to you by email

✉️

Find short-term accommodation via Airbnb. Later, you will have time to find a long-term rental property from a variety of available options.

🏡

‍Buy a ticket to Paphos or Larnaca; we cover the flight ticket cost

✈️

We pick you up at the airport and take you to your rented apartment

🚖

Start working — a peer-buddy will help you to settle in. Now you can search for an apartment or house for long-term rent and buy or rent a car if necessary

🖥️

We apply for a work permit and insurance for you. The company submits documents on your behalf and pays all relevant costs, while you only need to visit the migration office once to provide your biometrics and signature

✅
Open positions