MetaQuotes Certification Program assists brokerage companies in hiring professionals with proven skills for their high business requirements. By getting certified, financial broker employees can improve their skills, obtain a significant competitive advantage and enhance future career opportunities.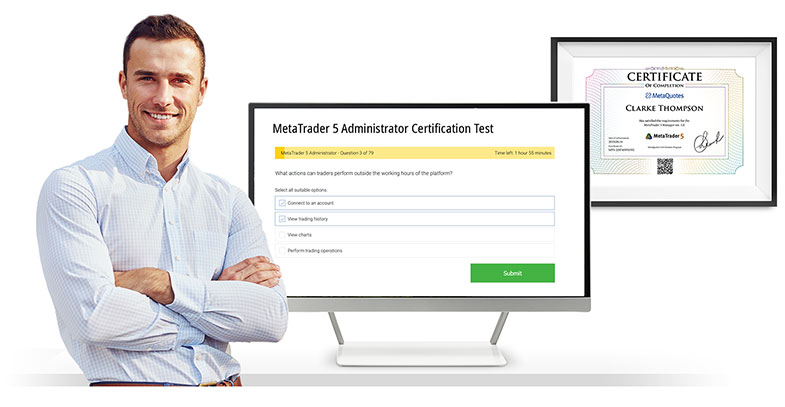 We have developed a series of certification exams which can provide proofs of your professional skills in operating with the MetaTrader 5 trading platform and related services. As the platform developer, we have unique expertise in MetaTrader configuration and operation. We have created tests to check and verify the most extensive and in-depth knowledge related to our products. Our vast experience in brokerage technical support enabled us to include in the exam actual industry requirements and the most frequently occurring issues.
After passing the certification exams, the user receives an official confirmation on platform administration and customer service skills, as well as on the ability to process trading operations and perform other related tasks, as required for working in a brokerage company. The evidence of a successful exam is a certificate with a unique ID number, which can be used to verify the certificate authenticity.
Only brokerage employees having a MetaQuotes Support Center account are eligible to pass the certification.