Finteza consists of two parts — the analytical service and the advertising engine. Analytics assists in collecting information about your site — user behavior, traffic quality, weak spots and inefficient advertising channels. In turn, the advertising engine allows managing online campaigns, creating banners and setting targeted ads from a single interface.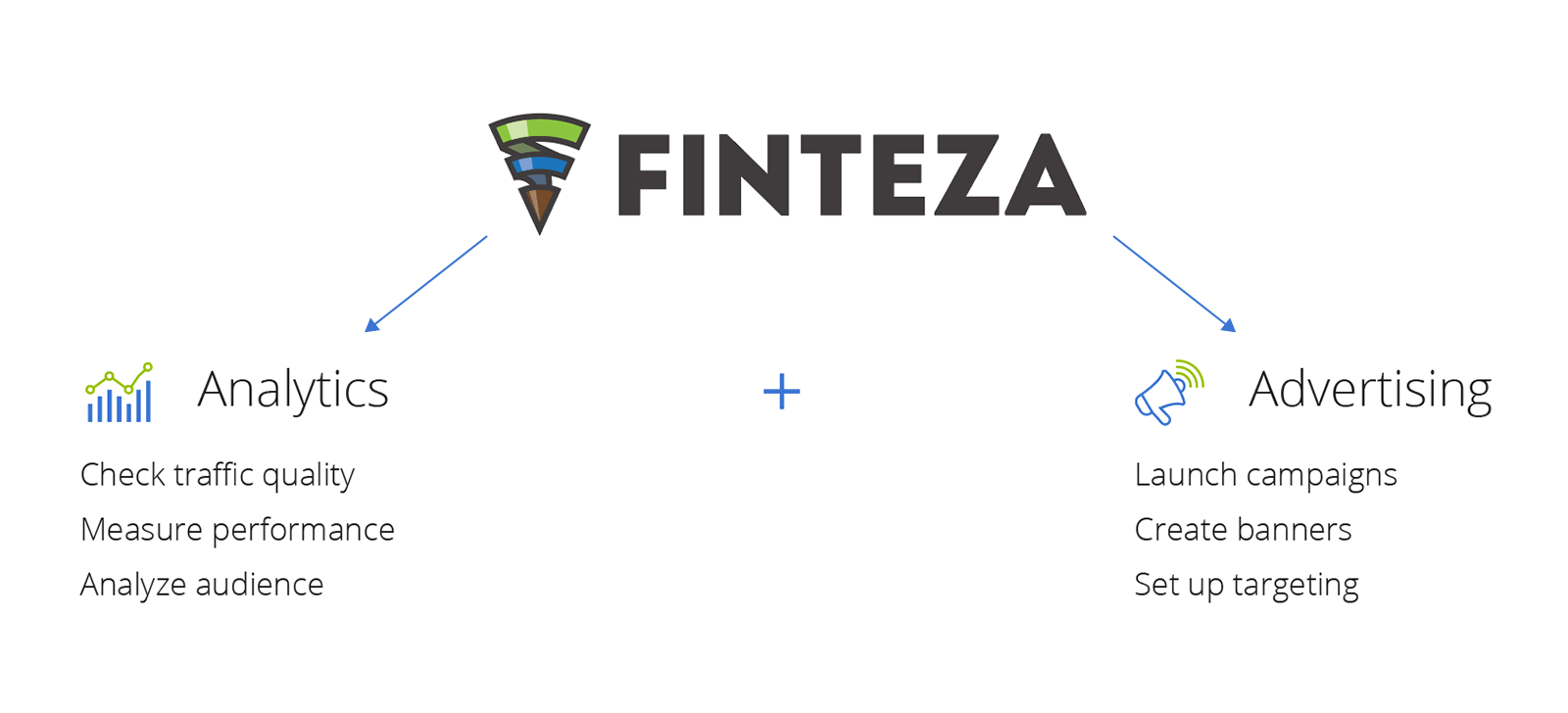 Finteza allows you to save up to 80% of your advertising budget, increase website or application conversion rates, create adaptive ads directly in your personal area and control advertising returns.
You get a powerful marketing tool with detailed audience reports, comprehensible and deep sales funnels and reliable statistics with no rough estimates. You no longer need to wait for up-to-date data — we provide information in real time. We strive to help in the development of any project: from promo websites to corporate portals.
Who
Why
A purchased traffic brings no profit?
Website visitors do not buy anything?
You are unable to evaluate the efficiency of your advertising campaign?
The conversion rates are deteriorating and you do not know why?
You want to reduce advertising costs by leaving efficient channels only?


Finteza advantages
100% accurate statistics with no distortion
It is important for us that you trust our statistics. Therefore, we show only the actually measured data. We do not simplify measurements to save our resources. You get real data with no assumptions, extrapolation or sampling.
For example, Finteza is one of the few services which provides insights on actual access speed of website visitors because we do not use special test servers with good Internet speed to show a promising picture at all times. We measure the actual download speed of each of your users and we thus provide non-misleading statistics.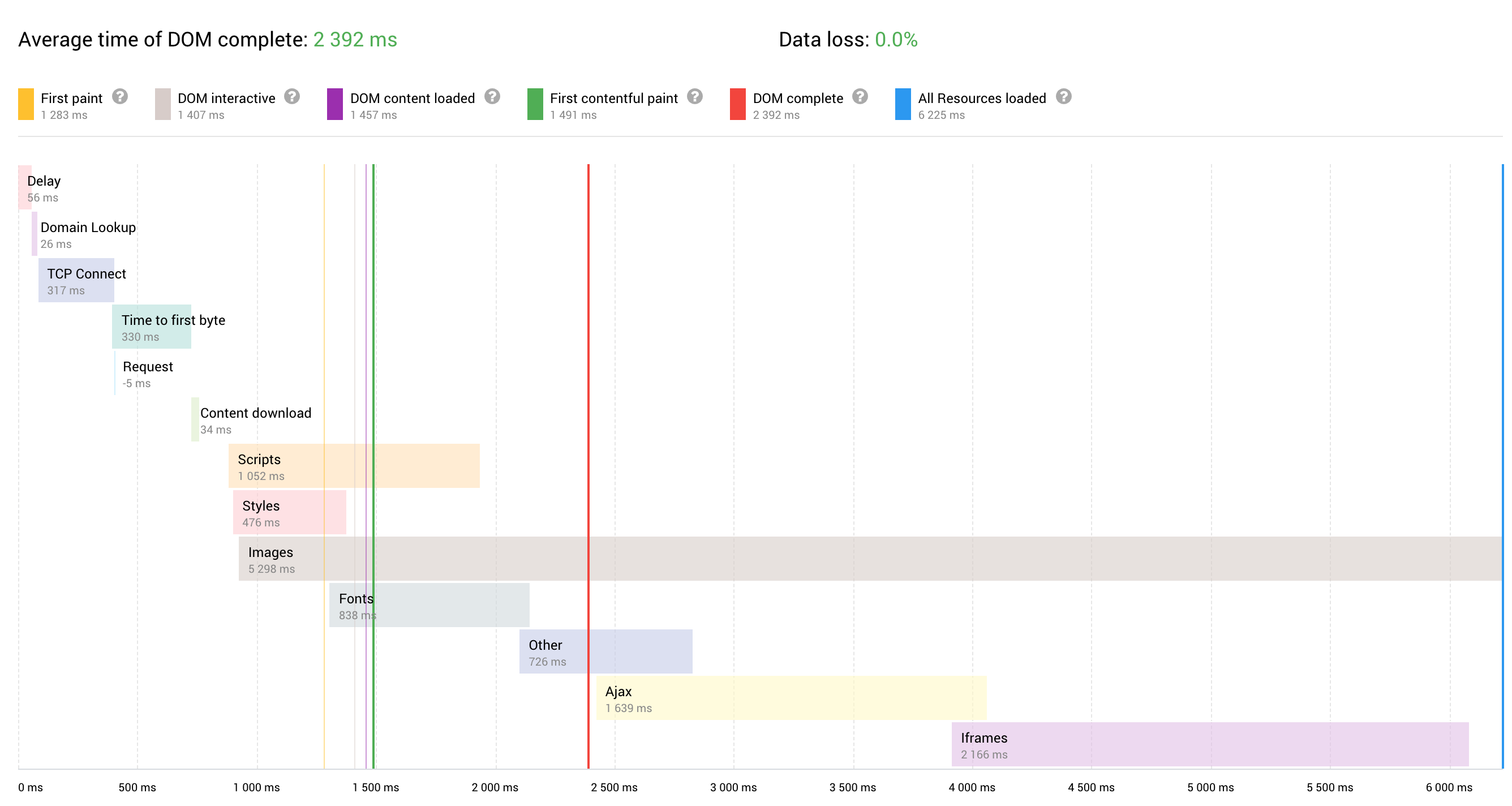 No interference with your website
A good service should not interfere with your business. The first thing companies are competing for on the Internet is the buyer's attention. Like in car racing, every second matters here. These days, users do not want to wait. They want a comprehensive and convenient service. If a site takes too long to download, they simply go to more agile competitors. We even have a research resource available, which proves that the download speed affects conversion rates.
Therefore, we designed Finteza so that scripts load quickly and do not slow down your site.


Real-time statistics
Advertising campaigns are expensive, while website errors affect conversion rate. Any issue can be solved provided that you learn about it in a timely manner. Generally, analytical services provide data with a delay of one day or more. So, you risk wasting your money for an extra day if advertising is inefficient or you risk losing clients because of a broken link.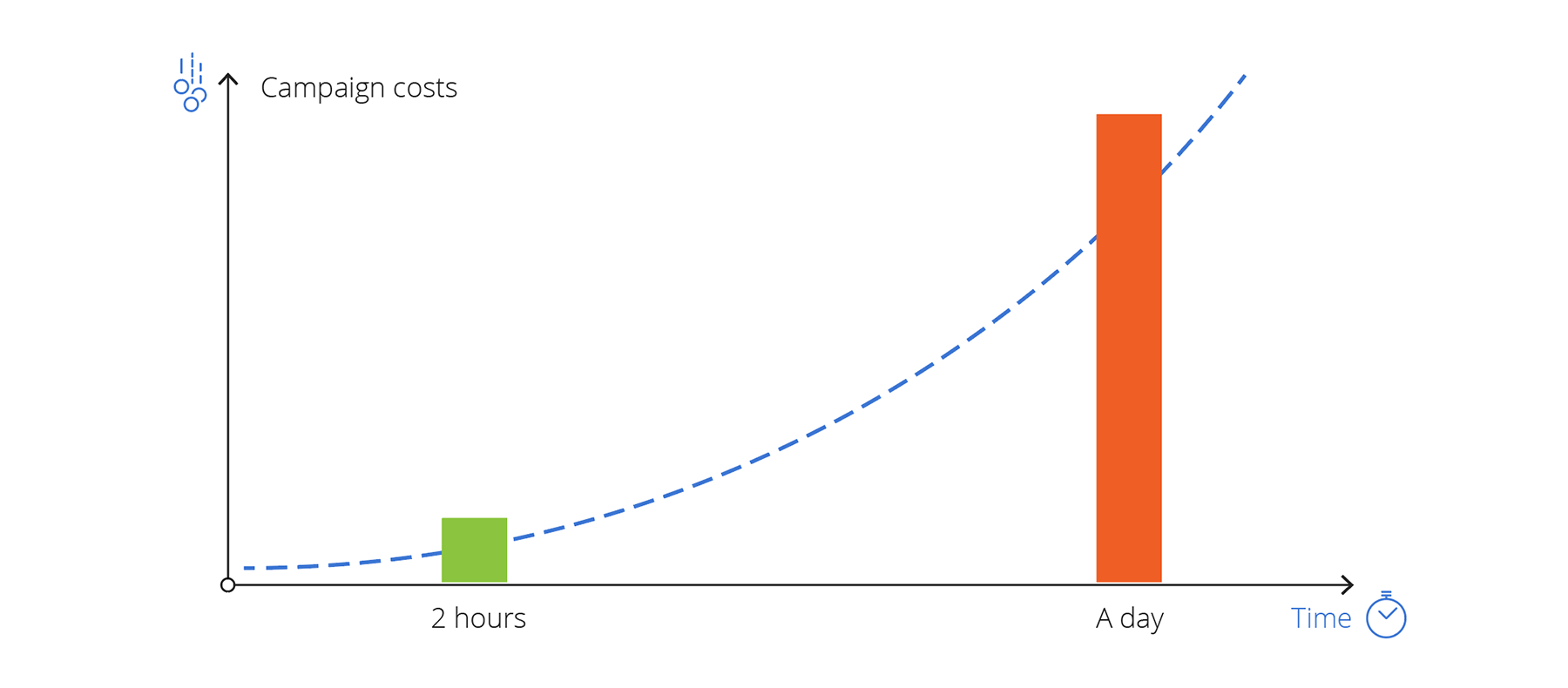 Finteza allows you to obtain data in 2–3 minutes. Have complete control over your project, respond to emergency situations in a timely manner and avoid losses.


15 website and traffic reports
Incoming traffic analysis is a core of digital marketing. Study your audience from all angles: conversion rates, traffic quality, website performance, visitor database and much more.
One of the Finteza advantages is the sampling sophistication. Create a sampling considering all parameters that are vital for you in a few clicks. How many users from Germany did you obtain last week via a Facebook ad? What pages do customers from the USA view before making a purchase? Who uses your website search most often? Finteza has all the answers.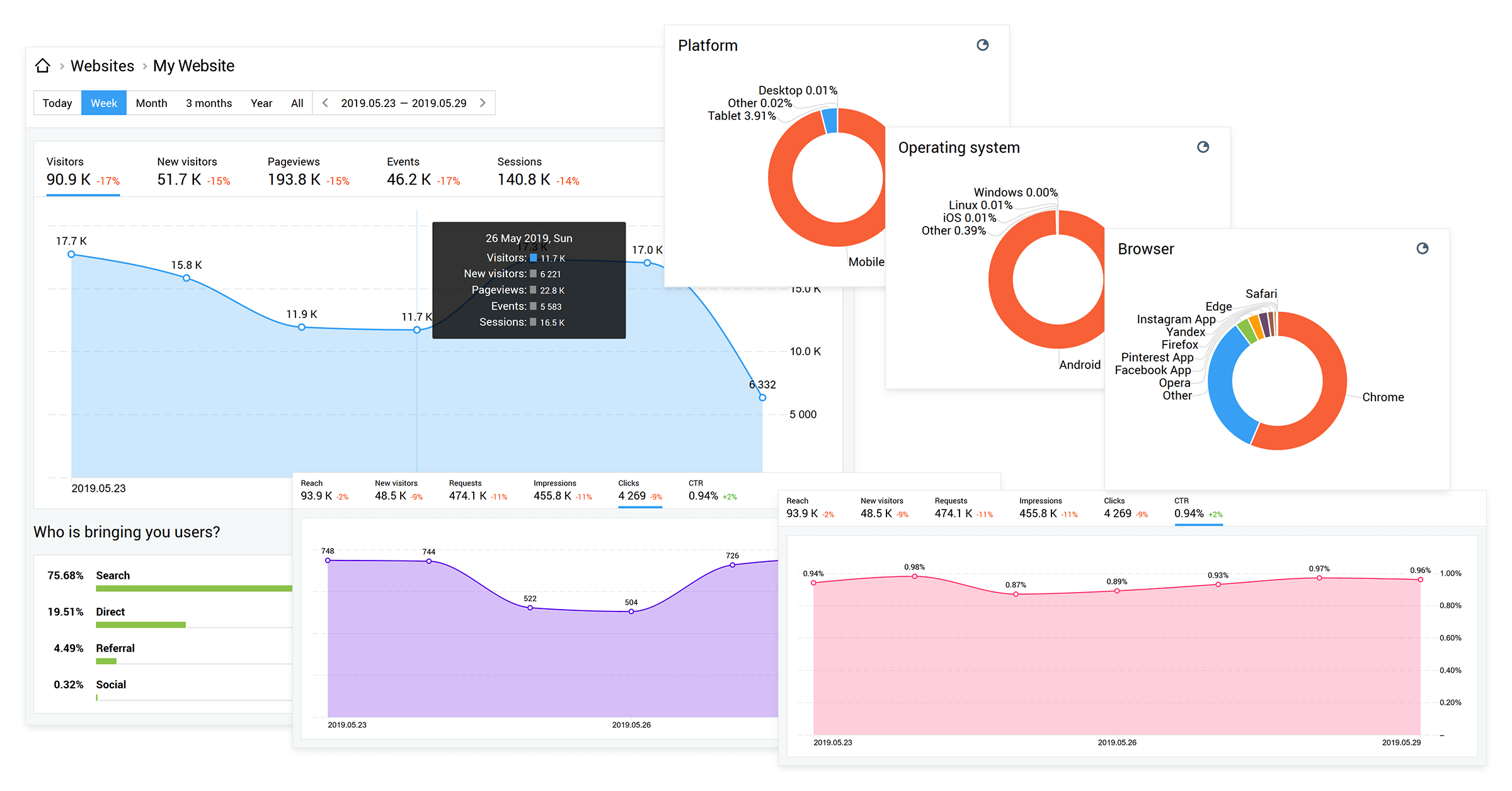 Sales funnels in two clicks
Cost reduction is a good way to increase profits. Separate profitable channels and sources from inefficient ones. Find bottlenecks and adjust conversions. Each funnel provides a plethora of analytical details by channels, sources, campaigns and traffic quality. Find efficient campaigns, keywords or banners which led to conversions.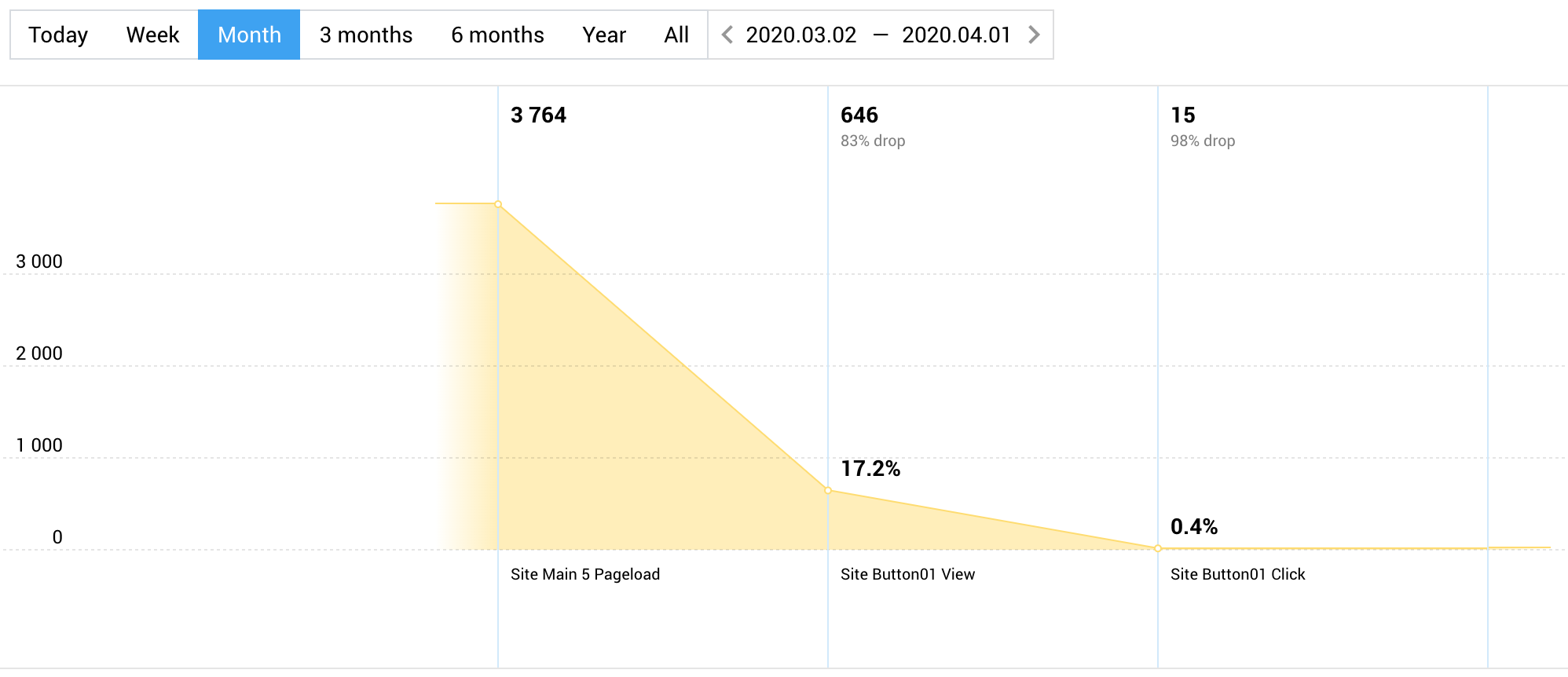 Finteza funnels help your clients save up to 80% on their advertising budgets.


Reliable bot detector
Selling fake traffic is a popular form of online fraud. You pay to attract visitors to your website but instead you get bots that inflate report numbers. As a result, you waste your money, while your website loses positions in search results. Search engines lower your rating due to a huge bounce rate when visitors enter and leave immediately, which means your site is useless.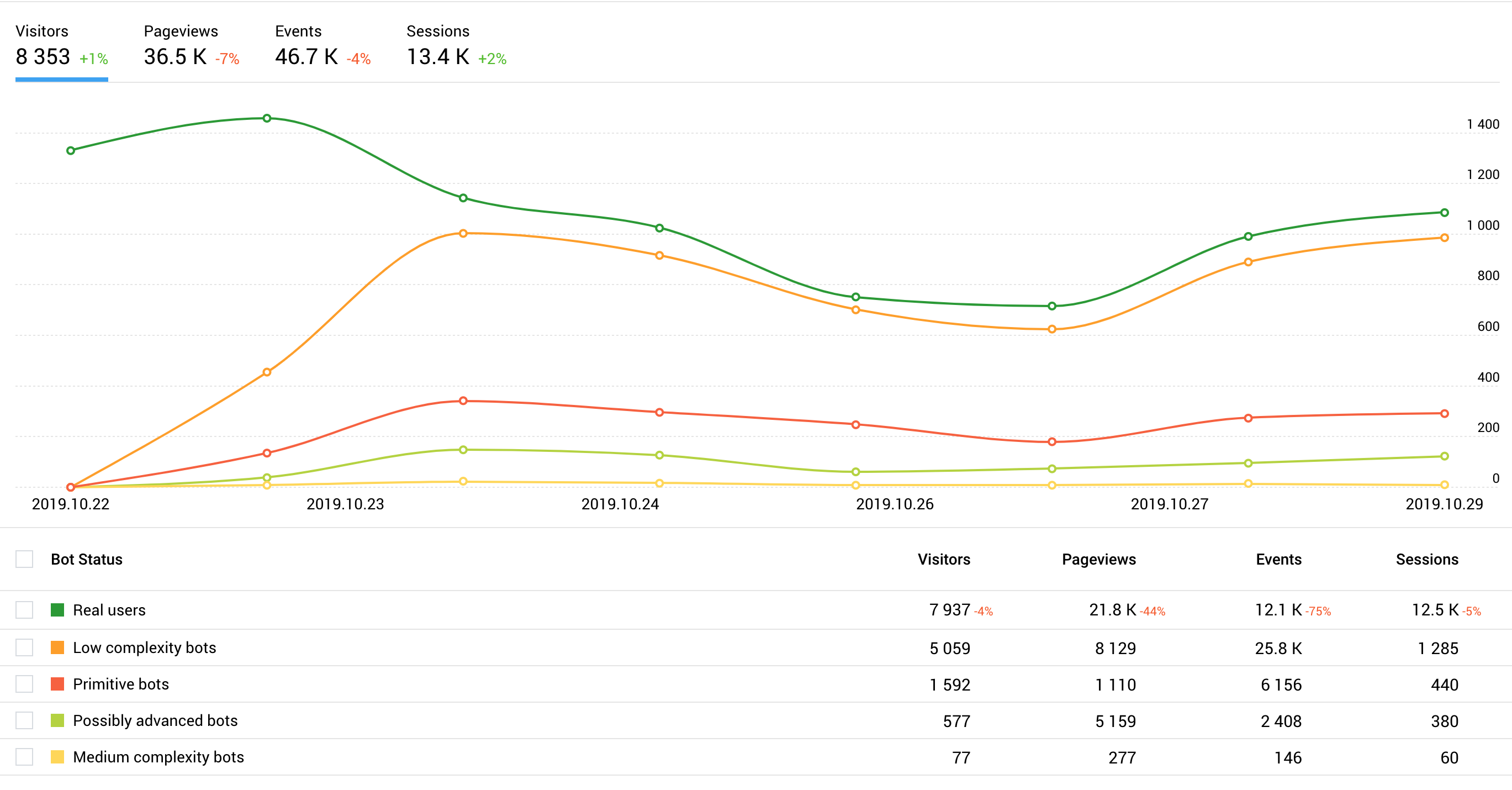 Finteza prevents you from buying fake traffic since the system is able to detect it. The service detects 12 types of low-quality traffic and 5 user groups: live people and various bots. Bots are becoming more and more complex, so we are constantly improving the detection mechanism. For example, we look how quickly a user types a text, how accurately they move the mouse and so on.


Able to avoid AdBlocker
According to the Blockthrough research, ad blockers were installed on 763 million mobile and desktop platforms as at the end of 2019. Over the past three years, this number has grown by 64%. Users of these devices do not see your banner ads and do not get into statistics of those who viewed ads, although they visited your site.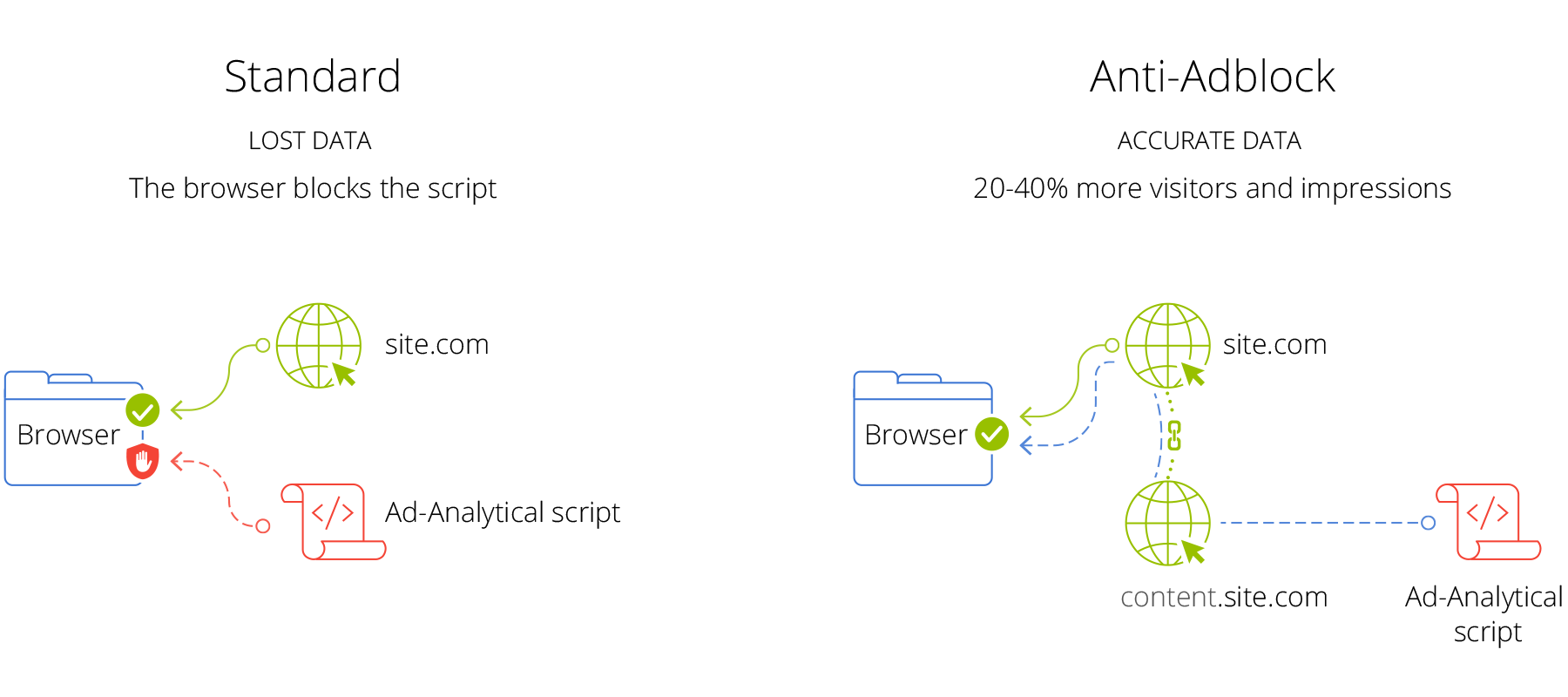 Finteza allows customizing your ads, and in return your banners views can show in an increase of 40%, while users applying ad blockers are included in the general statistics. No special knowledge is needed for this — even a novice web administrator can handle the setup.


Custom advertising engine with retargeting
Business trends and the world in general are changing rapidly. This means those who adapt faster are more likely to succeed. Finteza provides maximum flexibility and mobility for your business — launch advertising campaigns in a couple of clicks and track efficiency in real time.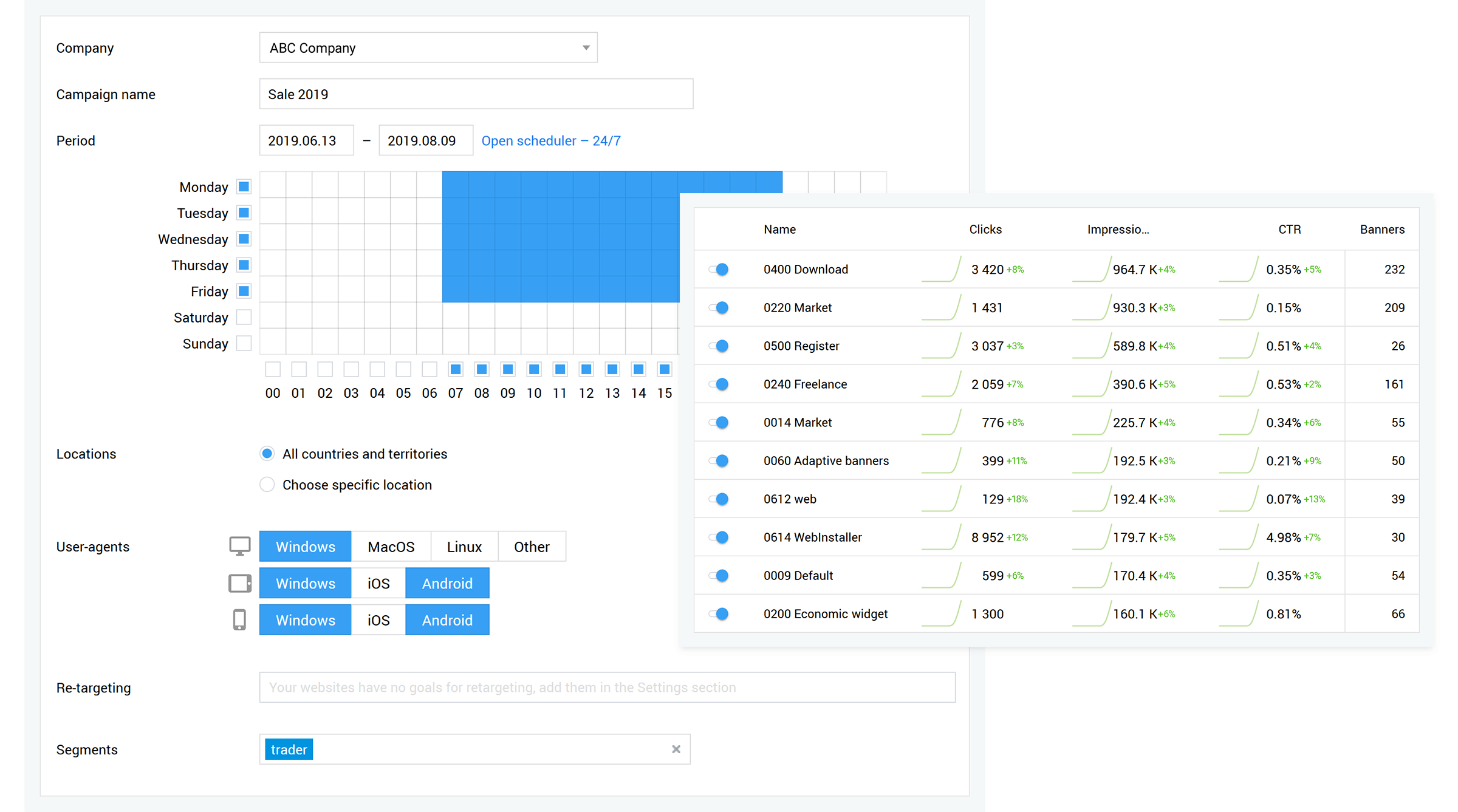 Manage ads on your website: compare creatives, disable inefficient banners, add new materials and track user responses to increase profit. Retargeting allows you to remind visitors of an incomplete registration or make a targeted promo offering.


Creating responsive ads
Use ready-made materials or create your own directly in your personal area. Upload an image, create a caption, and the service will generate 8 desktop and 2 mobile banners. The system adapts the material for the specific advertising area and device type to ensure a correct ad display for all users.
Customer reviews


Finteza is a traffic quality tool that tells you the exact percentage of high-quality and inferior-quality traffic coming from different channels to your site. Plus, it's a tool that is truly on the side of advertising buyers.


It saves you time to monitor bounce rates, time on page, your top-performing web pages and traffic from specific sources. The tool analyzes and systematizes a lot of data related to all user actions on your site, such as devices and software used, visits, conversions, viewed pages, social and demographic data, etc.


The tool automatically creates a funnel for everyone who converts on your site, giving you a full view of your target customer's journey to conversions. From the specific campaigns that drive them into your site to all the conversions they made afterward, it's all laid out.


Finteza is an advanced comprehensive analytics tool that tracks and analyzes traffic, funnels, conversions, landing pages, and advertising campaigns. Importantly, it allows you to see promptly if your advertising expenditure is being put to good use.
Connect Finteza to improve website efficiency and increase advertising returns.