Create a multi-asset infrastructure on a single platform in a couple of days. You no longer need separate terminals with standalone analytics. MetaTrader 5 is the only solution which allows the combining of different markets within a single platform, the gathering of the general statistics, while it also enables full control over any number of funds. Ultimately, such capabilities can assist in earning the trust of potential and existing investors.
Why MetaTrader 5
How it works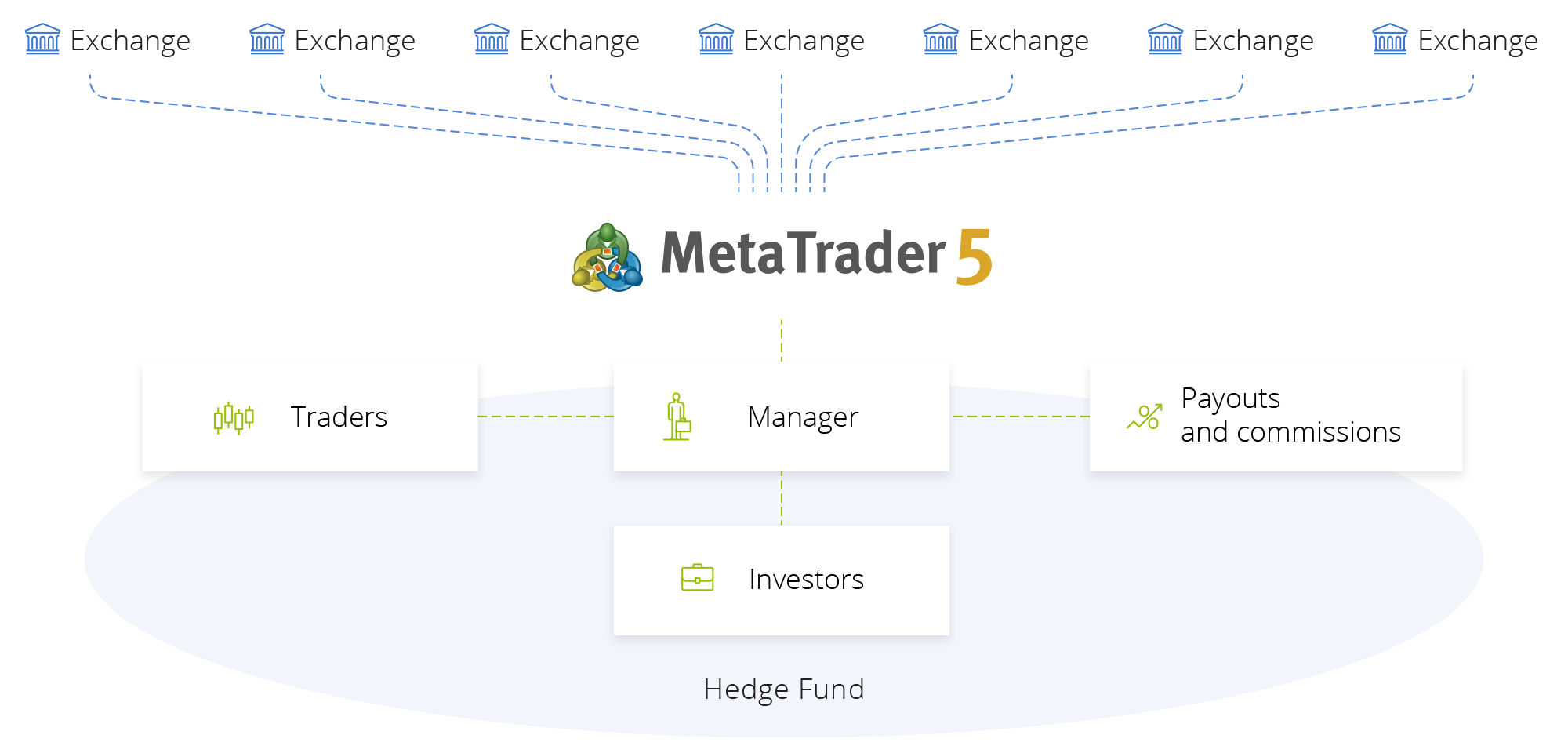 Platform benefits
Advantages
Over 80 exchanges and liquidity providers
Receive access to over 80 exchanges around the world. MetaTrader 5 is directly linked to global financial exchanges and popular liquidity providers. Our gateways are easy to manage: control and re-structure your business, manage risks, generate reports, receive quotes and withdraw money.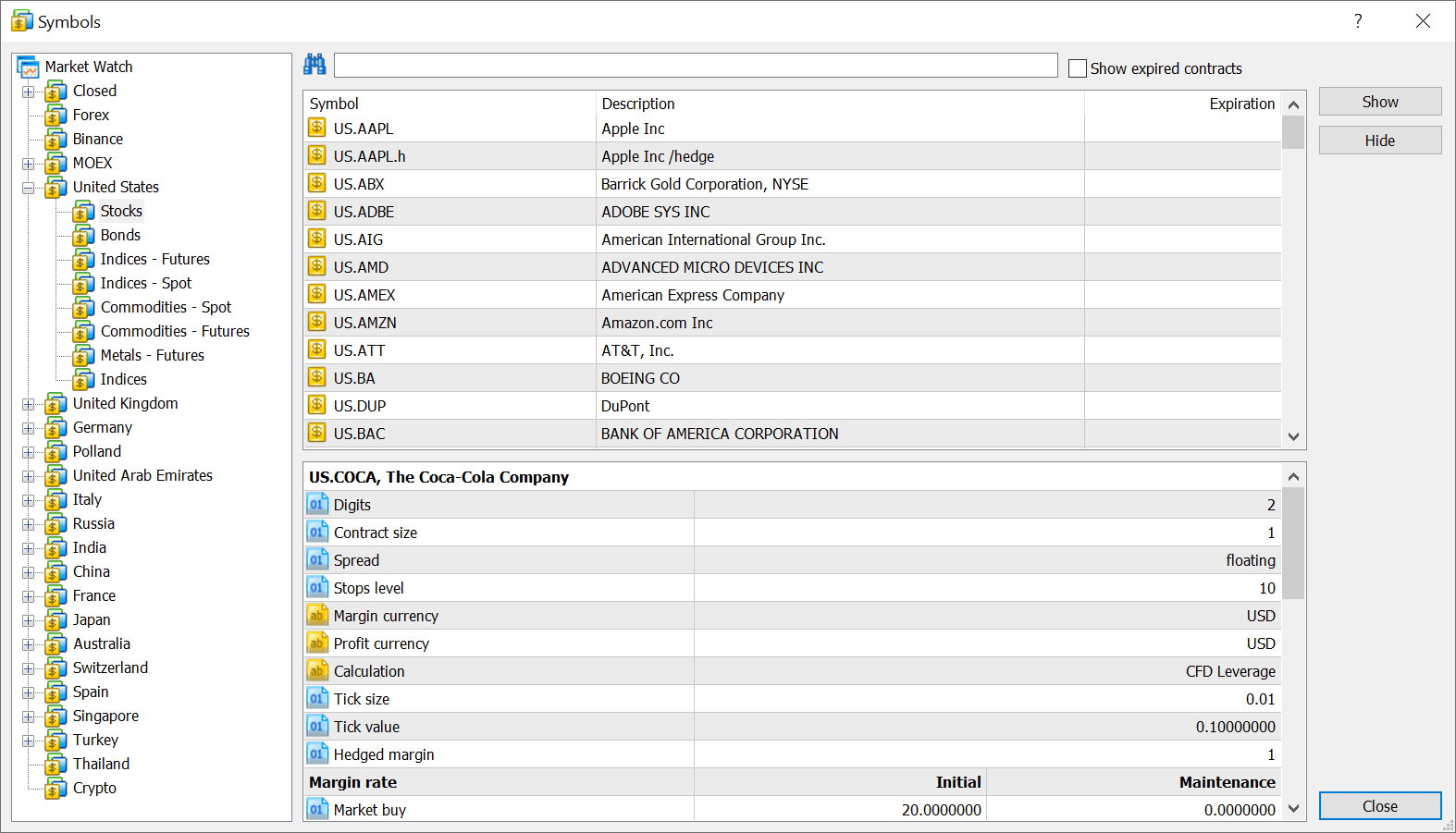 Accessible algorithmic trading
Powerful algorithmic trading features: create, customize and test your own trading robots or use the ready-made ones. All components are combined into a specialized MQL5 IDE supporting Python, R and other languages.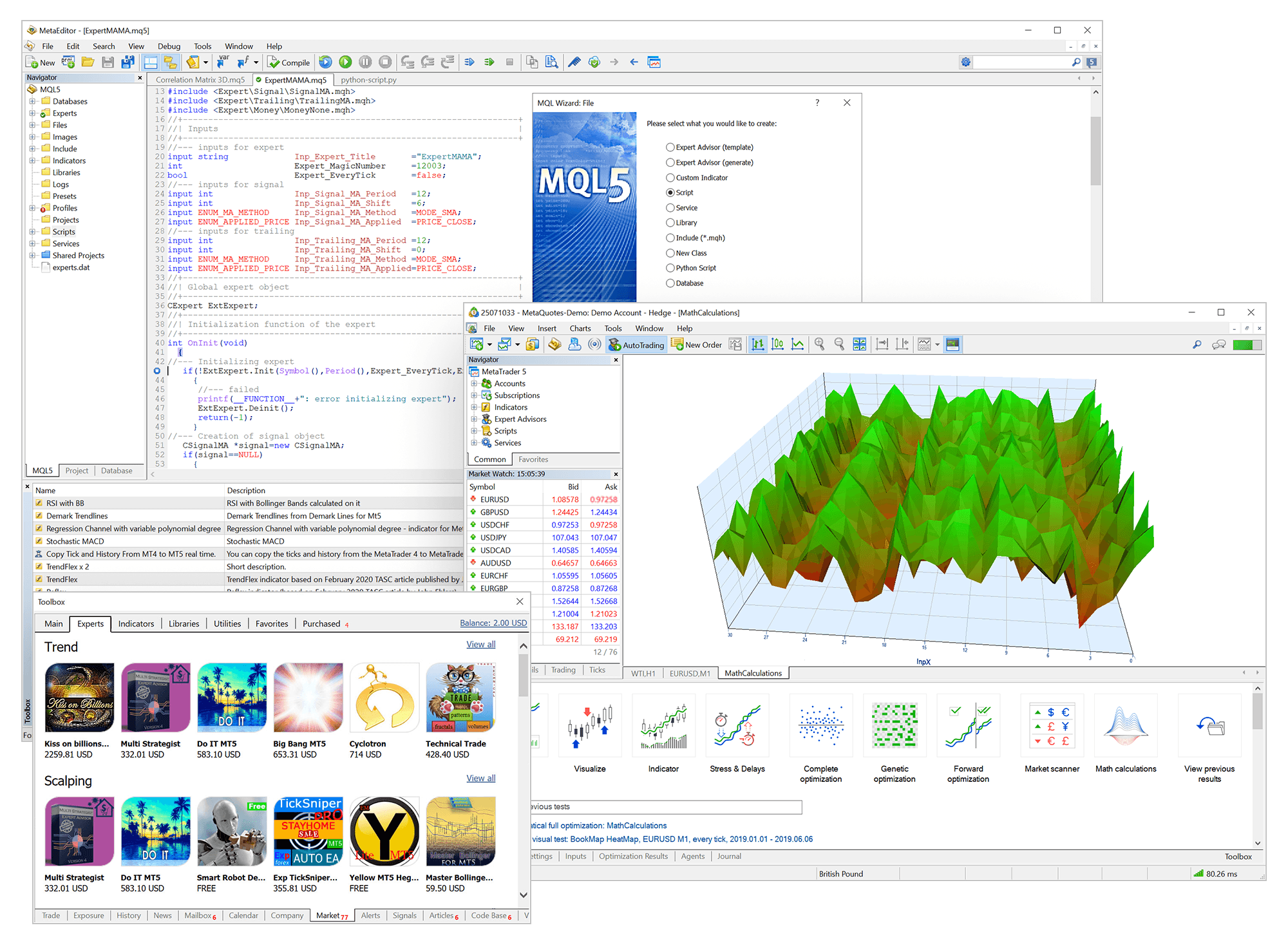 Full automation and flexibility
Automate your work flow: set up separate access for your employees and investors, monitor the work of your team members, generate performance reports, adjust payouts based on rates, based on commissions, based on payment methods or any other conditions. Set individual properties for each fund: requirements for investors, for financial instruments, for settlement methods, for capitalization, for share values, etc.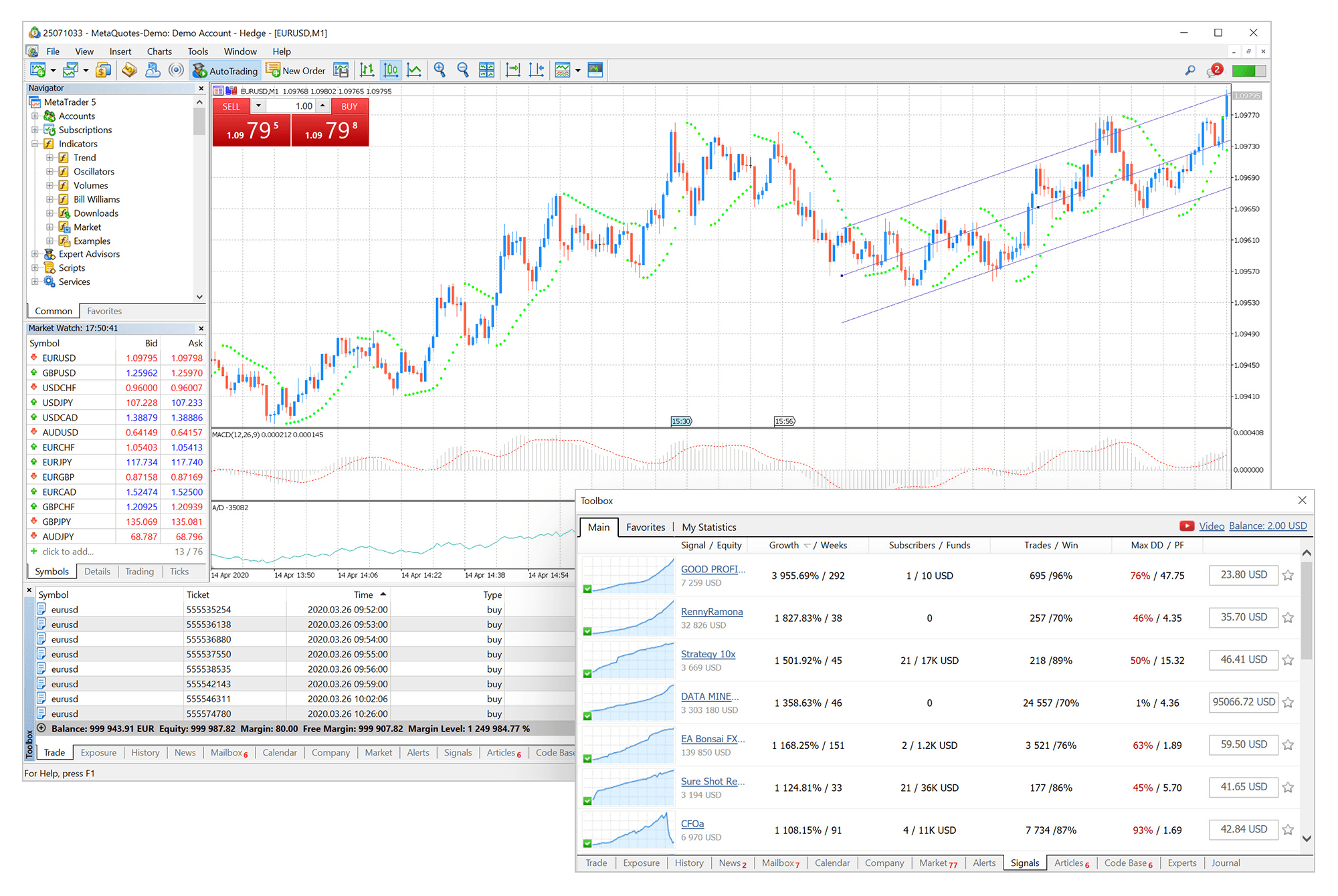 Maximum mobility
Fund members are able to work with MetaTrader 5 via PC or mobile devices. This is convenient for your employees since they will be able to manage assets while being stuck in a traffic jam, as well as for investors, who will be able to monitor the fund performance and apply for an investment at any time instant.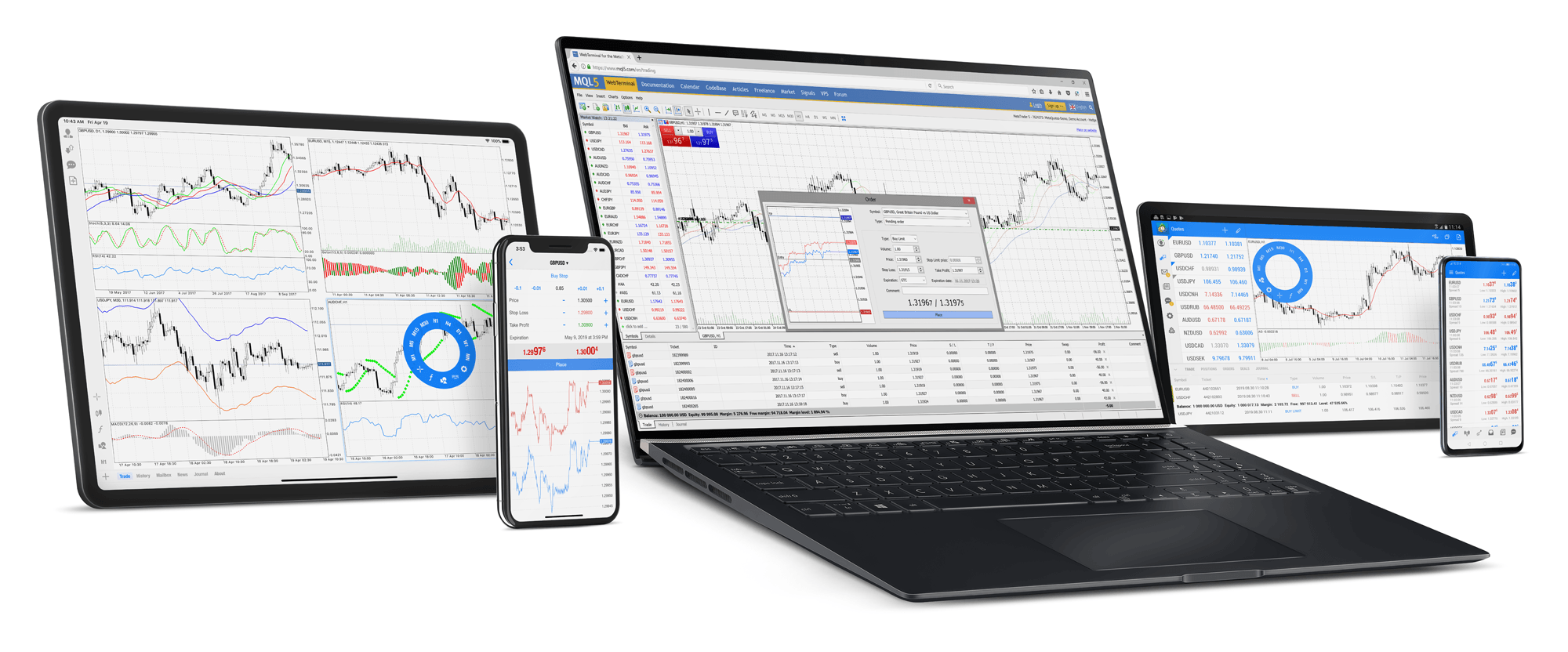 Additional
Free installation and training
Technical support: online chat, service desk, hotline, documentation, FAQ, articles and other useful material
Access to back office APIs for enhancing the platform features
Auto update
Security
You independently deploy our software on your own hardware, as well as maintain your server infrastructure and fully control support and administration.
We do not offer SaaS or other similar solutions which would permit even partial external management or third-party control over your company's operations, and thus we have no access to your servers, accounts, or your clients' trading history.
Price

USD 2,000
Monthly fee